You've taken the tour, you've checked out the pricing options and now your ready to get started with the best Real Estate system.
How do you get started?
Its simple, just fill out our Independent Account Application Form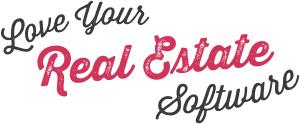 Whats next?
1. Our team will setup your iDashboard account
If you have filled out the form prior to 4pm on a business day, your account will be setup that day.
2. You will be provided with your iDashboard login credentials
You can login to iDashboard and start setting up your account, for things like contact categories, action plans & importing of your contacts/database via .csv.
3. You can now let all the websites that you upload to know that you are using iDashboard
Once you have notified each portal website, they will contact us to enable the feed. They will need to make changes on their end first to be able to receive the listings from us.
If your an existing agency, let realestate.com.au know that you are using iDashboard to upload your listings first, so we are sent an extract of your current and historical listings to be imported into iDashboard.
4. Setup a time with us to train you and/or your admin team
With a new account, your agency is provided with an hours FREE online training, which is conducted via GoToMeeting online.
If your agency is a small team then we can train everyone together. If you're part of a larger team, it is our recommendation to have the admins/super users trained up first.
Experience the Difference
Book an iDashboard Demo
Who we have worked with.
We've been working with the real estate industry for over 15 years and have worked with some great brands: