One of the great benefits of iDashboard is that there are no restrictions on the number of employees or staff members that each account can have. Some systems charge you per user or by the number of users who have logins, but with iDashboard you can have as many or as few staff members as your business requires. This enables businesses to have an iDashboard login for every employee as well as an online profile for every staff member on their website.
Adding employees into iDashboard is as easy as a few clicks and entering their basic details, such as a name and email address. Once a staff member has been added into the system, users can easily add and update the staff member's profile, photo, social media links, and other key contact information to be displayed on the website. Users can also set if they want to hide or display particular employees on their website, which is great for administrator users who may not need to be displayed to the public.
With staff profiles in iDashboard, you can also embed a video for display on your iProperty hosted website, giving you an even greater public profile for prospective clients to view.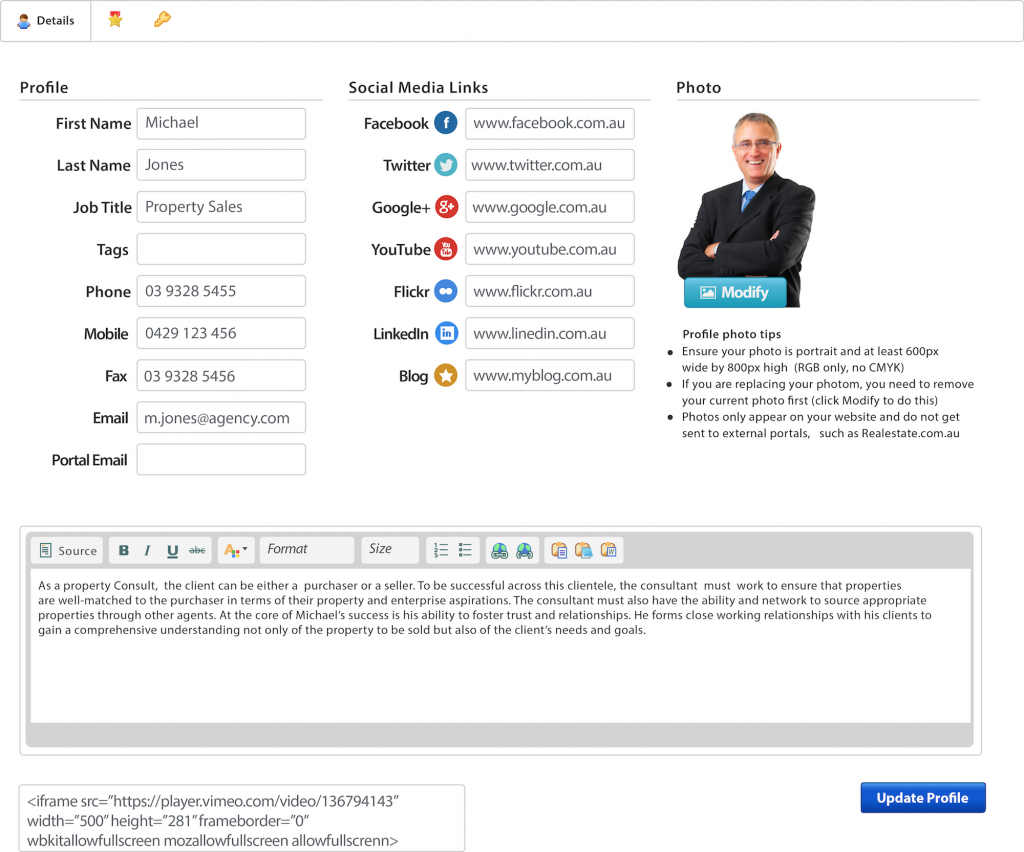 An interface that will delight:
easy. simple. intuitive.
Experience the Difference
Book a free iDashboard consult