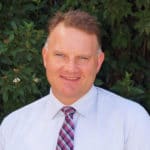 Director, Cardamone Real Estate
We have been with iDashboard for many years now, over this period we have been provided with great support. Whenever we need them to assist us, they are only too happy to help. They communicate well and always respond promptly to our requests. We wouldn't hesitate in recommending them.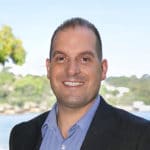 Sales Agent, McGrath Estate Agents
As a new user to the iDashboard system, the support I have received has been 10 out of 10.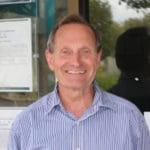 Principal, Bribie Island Real Estate
iDashboard is an easy company to work with, made the transition from a franchise to our own boutique brand simple. Providing us with a great website, awesome support and the confidence that we could move forward, knowing we would be provided with the same level of support. Whenever we ring up we have immediate help, assisting us to get so much more out of iDashboard.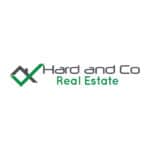 Business Manager, Hard and Co Real Estate
Great company, a pleasure to deal with. As a new start agency we required a simple but powerful system to manage our listings and database that ingrates with out website, iDashboard does this and much more. Even our salespeople are using iDashboard, which means it must be easy!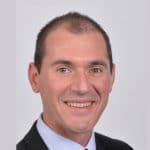 Director, Gagliardi Scott
We found the iDashboard team awesome to work with, assisting us with not only a great website for the merge of our two companies but ongoing support and assistance with the marketing of our subdivisions.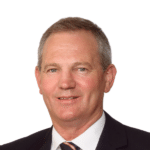 Manager, Elders Real Estate
Our new website developed by iDashboard has an impressive design and with the latest website technology is well optimised. The team at iDashboard have made the development and maintenance of the website seamless and with prompt and friendly customer service have made the experience enjoyable.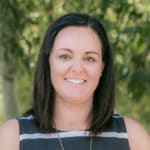 Officer in Effective Control, Ocean Grove Real Estate
We recently went through a re-branding, the team made it so simple to update all our marketing collateral including establishing a great new website. We found it so easy and hassle free, couldn't be more happy.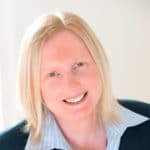 Director, G.J McDonald & Co
Really happy with the outstanding website that we achieved together with the team at iDashboard. The process was so easy and the iDashboard team are so professional to deal with. Took all the stress out of such a project.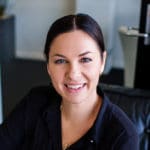 State Manager, MPM Property
The iDashboard team are really friendly and easy to deal with. Nothing is too much for them to assist us and their prompt response and service times are a credit to them. They are the best support team we work with inside the industry! This gives us the confidence to operate knowing our technology supplier is able to assist us with our needs.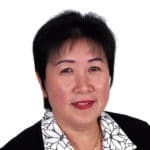 Director, Aver Real Estate
I was referred by a friend to engage some IT guy to create a new website for my new agency and was having lots of problems with that supplier. Then I contacted iDashboard, who assisted and acted so professionally in creating my new website and had the site up and running within days without any hassle. I would highly recommend iDashboard.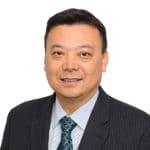 Director, Omni Estate Agent
When selecting a technology partner, you need them to be reliable, efficient and friendly. The team at iDashboard are fantastic and exceed these expectations.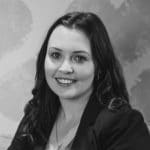 Office Manager, Premiere Estate Agents
Setting up and using our website was made easy with the help given by the team at iDashboard. When we needed help and someone to talk to quickly, their team were always available to answer any questions and help us very promptly. With lots to set up the whole process was made easy and simple with an amazing outcome. We are very happy with the results, the assistance and customer service. We would definitely recommend using iDashboard.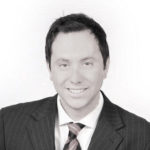 Principal, Resipro Real Estate
Awesome company to work with. Fantastic support. Providing us with an easy to use uploader and CRM that works seamlessly with our website.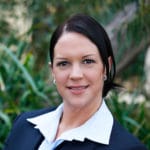 Office Manager, Point Cook Real Estate
Great team at iDashboard, always willing to go the extra mile with whatever we require. Prompt, reassuring and above and beyond service without any hesitation, enabling us to focus on what we do best. They are a great company to deal with.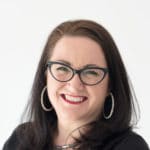 Licensee, Professionals Lithgow
I find the iDashboard team to be extremely knowledgeable with great support. They are a pleasure to deal with. The team are excellent with regard to response times, I could not be happier with the support that is provided to our office.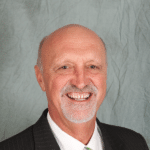 Director, Professionals Australia
The team at iDashboard have been providing Professionals as a group and my own agency with services for over 15 years. There isn't much the team is unable to assist with and are always working on new tools for us to better work with our buyers and vendors.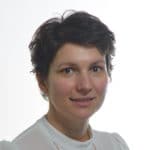 Office Manager, Del Real Estate
We felt it was time to update our website and the team at iDashboard made it simple. They were very attentive to my requests with all these changes being completed with a quick turnaround. Very Happy.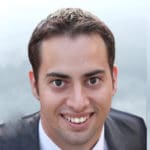 Principal, Santa Cruz Realty
iDashboard is an easy to use system, enabling us to manage our business without fuss. We get great support and can count on them for great advice.
Director, Nicholas Scott Real Estate
The team at iDashboard are always there to help us, wether its developing new web platforms, marketing material or great advice, we know we can count on them.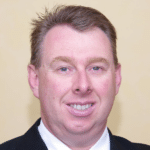 Director, Andriessen Property Newcastle
I flew down to Melbourne for a one on one meeting to put all plans in place before I handed in my notice to our franchise. iDashboard was instrumental in their support and guidance throughout the changeover period and made the process very easy and were always happy to communicate either by phone or email.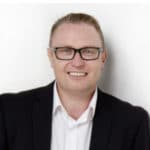 Director, Barnett Real Estate
I have worked with iProperty for over 10 years now and l am happy to say they are a great technology company. They have provided my office with a fantastic new website and ongoing support when l recently re-branded. l know they are always happy to attend to anything we require and they are constantly looking for trends in the real estate marketplace that they can implement. If you are looking for quality advice l suggest you give them a call to discuss your needs.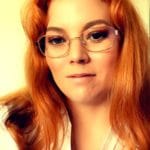 Office Manager, Narooma Real Estate
As an existing company we required advice and guidance in establishing a new web platform and CRM to launch our new brand. We found the staff to be very knowledgeable and always available to assist us through the whole process. Thank you for making this a hassle and stress free experience.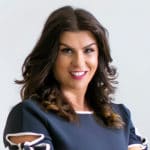 Director, DOMAA Real Estate Hub
Starting a new company can be a stressful exercise, thankfully the professional service I received from the team at iDashboard assisted me in creating a website that suits my brand vision.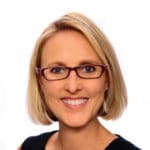 Principal, North Coast Lifestyle Properties
Very happy we chose iDashboard to build our new website. The process was simple, any changes were dealt with in a quick and effortless manner and we absolutely loved the finished product.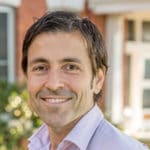 Managing Director, PEB Property Group
As new iDashboard users, we were impressed with how easy the system was to use. To ensure a seamless experience, our company also decided to get our Real Estate website built by the iDashboard team. The experience was stress free and their team are only too happy to help.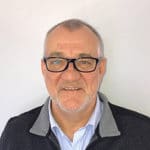 Principal, Discover Stradbroke
We are long time happy iDashboard clients, and recently underwent a website upgrade to reflect our new brand style. We were after a modern & clean, yet vibrant style website, and the team at iDashboard worked with us to provide us with a cost effective, beautiful new agency site that we are very happy with, in a very fast turnaround time. We look forward to our continued relationship with iDashboard.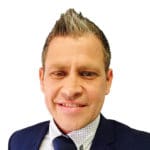 Consultant, Sandgate Real Estate
We wanted to upgrade our web platform to be accessible from all devices and to give us a fresh new look. As a long term customer, we knew that iDashboard would assist us in creating a great website with a stress-free process. We were very happy with the end result. Thanks iDashboard.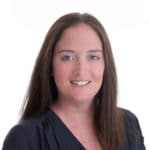 Director, Winter Real Estate
Having left a large franchise group to start my own business iDashboard were great in enabling me to be up and running with a great system and website. They made it feel so easy.
I've always found the iDashboard team to provide excellent support. Love the website we've built together. Very professional company.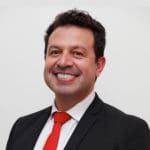 Director, Wyndham Real Estate
I always receive great support and advice. Their team are obliging and courteous, as a technology partner they are always happy to assist our team.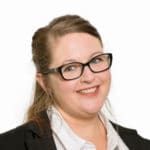 Marketing & Design, River Realty Group
As a long term client, we have always found the team at iDashboard extremely helpful and easy to work with. They are more than happy to help us with any kind of support and turn-around times for revisions/changes are always fast if not on the spot. They worked with us to add custom features to our most recent website, solving issues in a constructive way to make these both possible and easy to use. We are really happy with the end result and the whole process was much easier than anticipated. I would highly recommend the iDashboard team, our interactions continue to be positive and productive as always.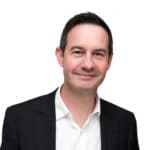 Principal, imsold property
The team at iDashboard made creating and launching the website for our new agency a stressless process. Not only have they been only too happy to assist, but the service I have received from enquiring through to after launching my new website & getting started with iDashboard has been outstanding.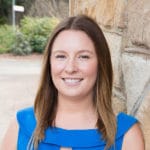 Property Investment Principal, Professionals Insight Realty
We love the iDashboard system and the fantastic support that backs it up. The system is so easy to use, yet so powerful. iDashboard forms one of the cornerstones of our business, enabling us to be top performers in our market.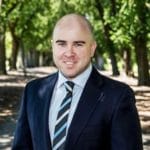 Manager, Pat Rice & Hawkins
Our company Pat Rice & Hawkins recently changed systems, and required a new website to go along with our new technology solution. We had a website style in mind, and the team at iDashboard were only too happy to use this inspiration to build our great new website. We are very happy with the result the team at iDashboard produced for us.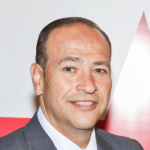 Principal, Style Real Estate
Any communication that you have with the client as long as you document it, will appear in the activity stream – i.e.: add a note from an open home, generate note or telephone conversation, it will now appear in this section… This I believe is a game changer.
Take the first step towards real estate software enlightenment by getting in touch below or calling us on 1800 432 742